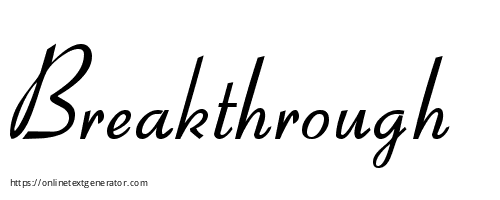 I used to catch myself in several crossroads, dwelling in situations eating up my energy and not being able to accomplish important things.
So it did matter to me how I'll be living my life out of the fact that I chose to stay at home and care for my kids and husband, though I have this voice inside me that I wanted to do more, for myself and for my God.
Eventually, after discovering my purpose in life (through the famous Purpose-Driven Life and the talks about it in our church), I gained a good ground where to plant my seeds at. Also, I gained a better understanding of God's plan for me and perhaps for my kids as well.
When you've no sense of life purpose, no goals to animate you, you're prey to destructive feelings. Boredom and listlessness can give way to despair, hopelessness, depression and anxiety. I've been there! I'm sure many moms like me have been there too. But let me tell you this. you were born with a genetic master plan - a blueprint for your unique qualities, gifts and talents. This 'plan' contains a program for your physical and inner growth, including the unfolding of your full potential.
What is great about your 'genetic blueprint' is that you can read about it in God's words and you'll come to a point of realizing what you can do accomplish this plans. Just continue to pray and hold on to God's promises!
I was just so happy that I was given an opportunity to share how this happened in my life at the Alliance Women Fellowship (AWF Zone 2) yesterday, Saturday at CAMACOP, Mount of Olives Christian Church, Brgy. KApitolyo, Pasig.
Pastor Bing Dasig reached out to me and asked if I could do a food demo geared on Health and Wellness and also share a thing or two about my walk with God, specially in pursuing my purpose.
Blogging opened up a whole lot of favorable circumstances. Though undeniably another work list, it gave me a sense of fulfillment, doors to share my faith with and a voice which represents many moms and women. Knowing that friends and family, and people I don't even know read my blog gives me enough joy, and doors keep on opening, doors of God's outpouring of blessings. And this one, which happened yesterday was just one of it.
I really didn't put much effort on it, what I just did was to share some of the things I also learned from attending events and exposure to many products which I've grown to love.
On the said event I did a demonstration of how to easily prepare a super-breakfast/snack for their families, healthy salsa and vitamin-infused water.
Here are three things I made for them and educated them the importance of having each ingredients in their diet. And I was glad they were happy to learn about them.
3. Lemon/Cucumber/Gynura Prekumbenis Infused water
In my message, though I would have wanted to share more about breakthroughs, I just gave my life as an example, from humble and truly failed beginnings to success and bliss.
Thus, allow me to cap off this article with this quote:
"All people are standing; you got to standout! All people are breaking grounds; you got to breakthrough grounds! Don't settle for less; rise up and stand tall in what you do!"

― Israelmore Ayivor, Daily Drive 365